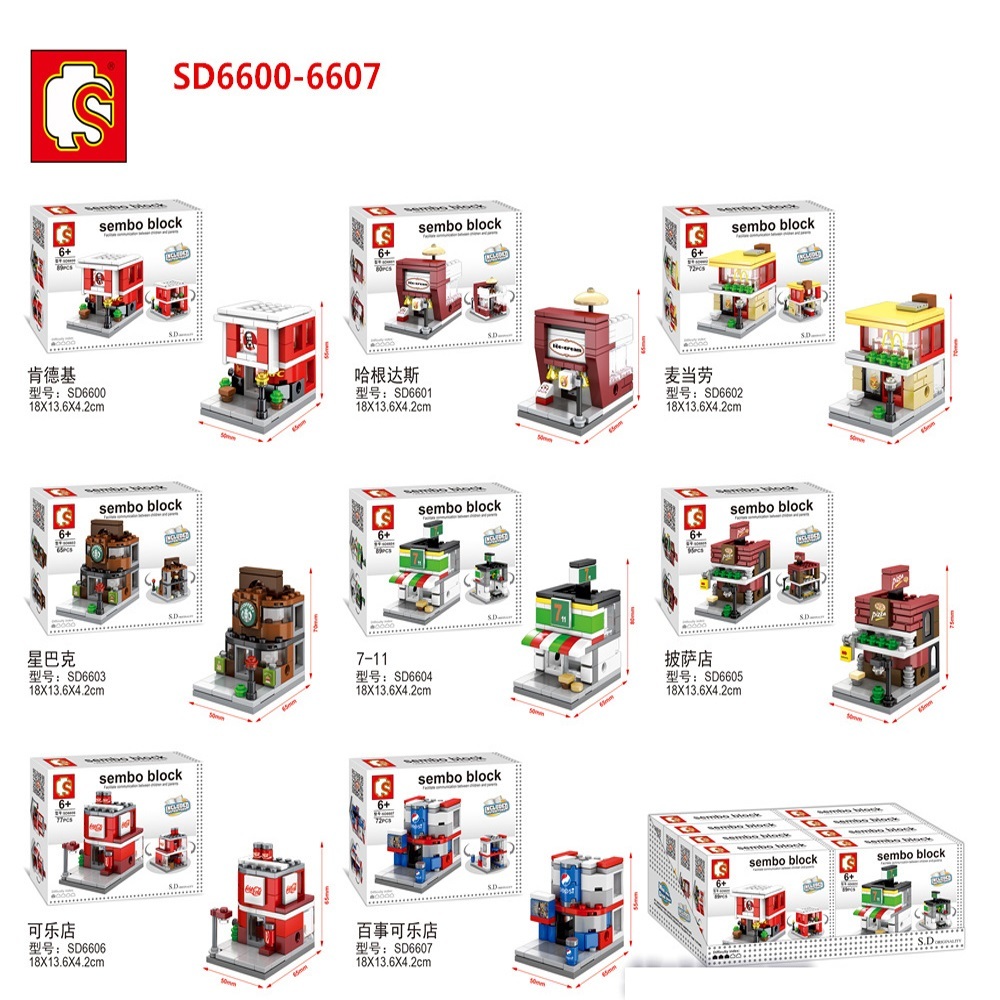 Sembo SD6600-6607 Mini Street Set
Build your mini street with these cute Sembo models. Models are sold in a set of 8.
SD6600 - Fried Chicken Shop
SD6601 - Ice Cream Shop
SD6602 - M Fastfood Outlet
SD6603 - Coffee Shop
SD6604 - Convenience Shop
SD6605 - Pizza Shop
SD6606 - Fizzy Cola Shop
SD6607 - Fizzy Pep Shop
Note: Colour may vary slightly from illustration.
---