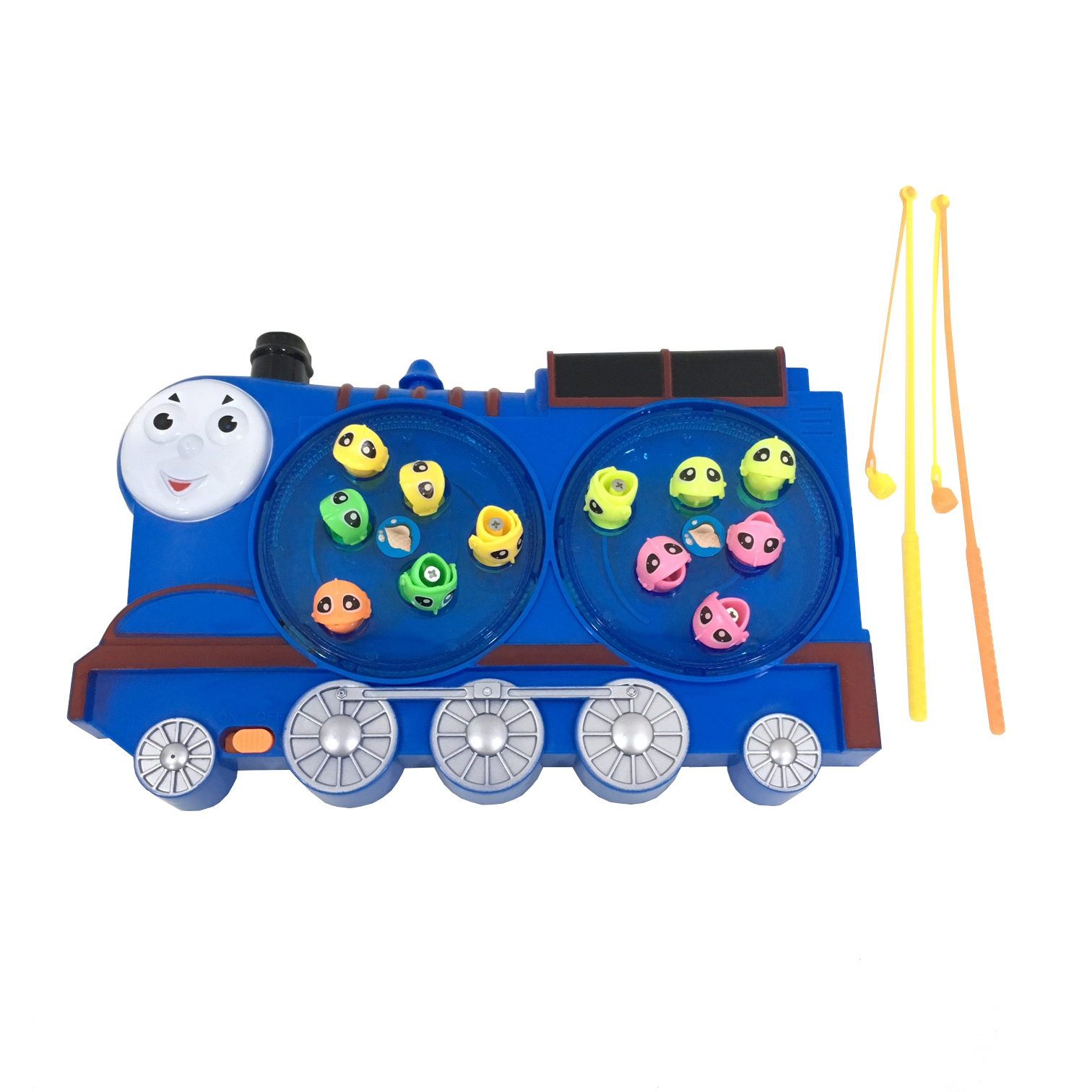 Musical Train Magnetic Fishing Set (2 Players)
Challenge each other to see who catches the most fish! Plenty of excitement trying to catch the fish while the pond rotates and the fishes bob up and down with their mouths opening and closing. The fishing set is an old-school game that never gets old. This is a delightful way to bond between family and friends as they battle each other to bring the most fish home.
Benefits
Improves focus and thinking ability
Enhances hand-eye coordination
Encourages bonding and communication skills
Features
Each set has 2 fishing rods and 12 fishes
Comes in assorted colours
Musical fishing set
Battery operated (Batteries not included)
Note: Colour may vary from illustration.
---