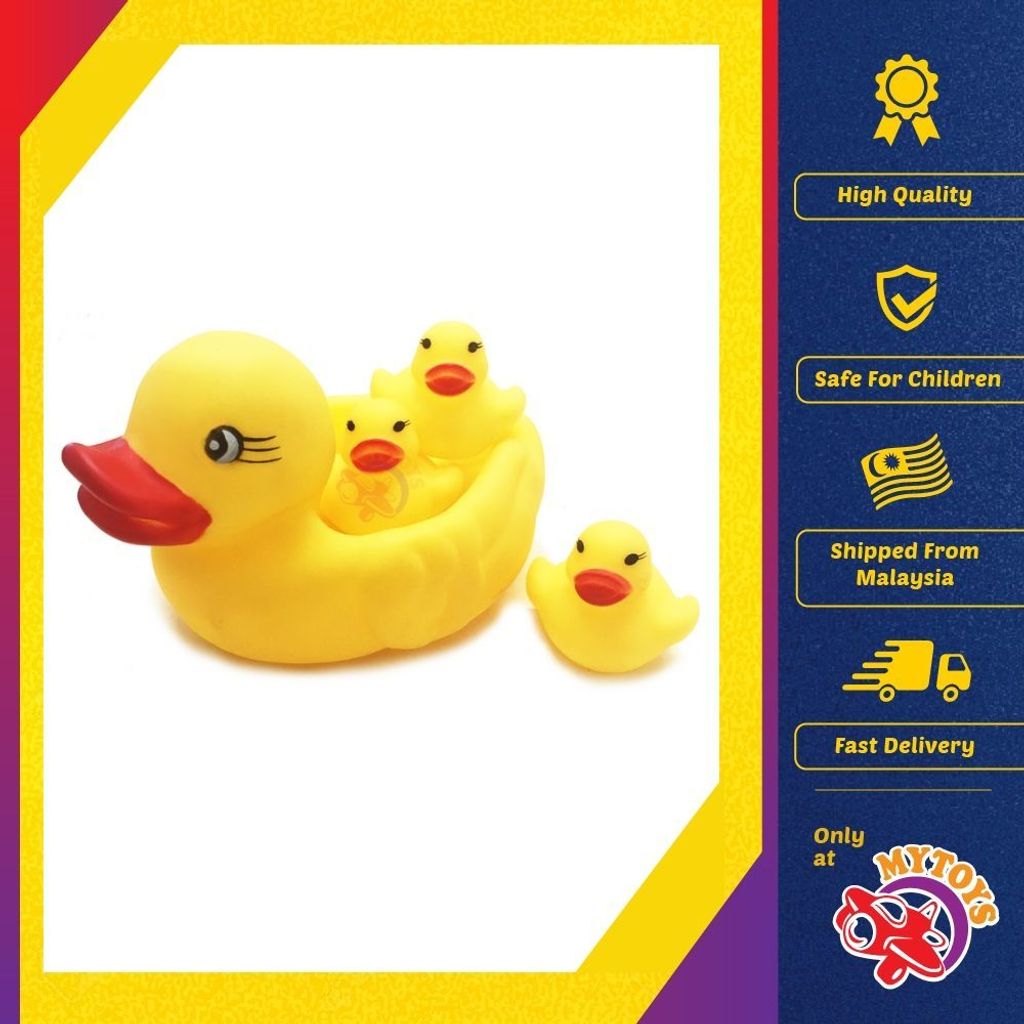 MYTOYS 4pcs Yellow Rubber Duck Family Mother And Ducklings Squeaky Toys
Let's join the rubber duck family and create new adventures together. The classic yellow rubber duckies encourage social interaction and imagination when children engage in pretend play.
Each set contains 4 pieces of rubber ducks - 1 mother and 3 ducklings.
Features
Measurement (Approx): 10cm (H) x 10.5cm (W) x 16cm (L) (approximate size of mother duck)
1 mother duck, 3 ducklings
Squeaky sounds
High quality, colourful and cute
Encourages role playing, social skills, and identifying colours and numbers
Suitable for ages 2 and above
Note: Colour may vary slightly from illustration.
---